Apple technology News: Signs of Apple Music Begin Showing Up in iOS 8.4 Beta Music App
As of this afternoon, many developers and public beta testers running the latest iOS 8.4 beta are seeing popups for Apple's upcoming Apple Music service within the Music app.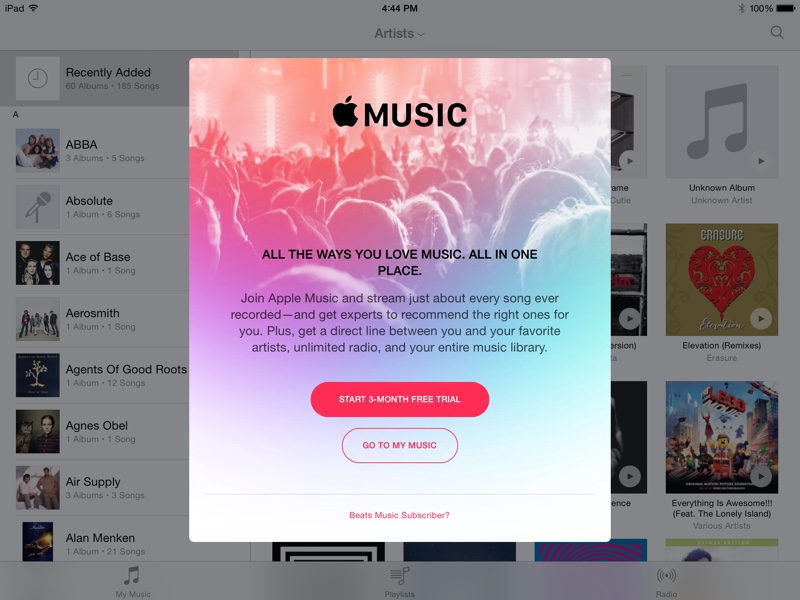 When opening the app, there's a popup for Apple Music that prompts users to start a three month free trial. Tapping on that option leads to another screen that lets users choose either an individual plan for $9.99 for a family plan for $14.99, but there's no way to actually sign up for a plan. Choosing a plan simply grays out the option and does not allow users to progress further in the signup process.